---
MIST is an informal community of UK-based scientists with interests in physical processes within the Sun-Earth system and other planets. This includes studies of the mesosphere, ionosphere, thermosphere and magnetosphere of Earth and of other planets and the solar wind. The role of MIST is to help promote these interests to the public, wider scientific community and other stakeholders as well as provide a platform for scientists to present their work to the rest of the UK community. Regular bi-annual meetings are organised: a one day meeting in London in the autumn, sponsored by the Royal Astronomical Society, and an out-of-town meeting each spring. Reports of meetings have been published in the RAS house journal Astronomy & Geophysics, and its predecessor Quarterly Journal of the Royal Astronomical Society.
---
The first MIST meeting was held in London on 20 August 1970, so we are well into our second quarter century! Henry Rishbeth, who with Peter Kendall was one of the originators of MIST, wrote an authoritative account of the origins and history of MIST to mark the 25th anniversary: The MISTs of Time.
From its inception, MIST has been strongly linked with and supported by the Royal Astronomical Society. All MIST scientists are invited to join the RAS. More information.
---
News
On the 21 January 2008 a MIST business meeting was held at the RAS offices in London. Richard Wade of STFC addressed the meeting and took part in a question and answer session. To Prof. Wade's credit he stayed long after the agreed time. A report on the meeting will appear on these web pages in due course. A significant outcome of the business meeting was the formation and passing of three resolutions regarding the current funding crisis and the manner in which STFC has handled relations with the community and the formation of the strategy delivery plan.

The full text of the three resolutions are available here:
All statements in each resolution were passed unanimously. The associated actions were passed overwhelmingly with only one vote against for the final action.

These resolutions reflect the strength of feeling in the MIST community about the current crisis and communicate our deep lack of faith in STFC given their conduct throughout this affair.
A press release has been sent out and can be found here.
___________________________________________________________
---
Contents
Please note that the usual clash with the EGU General Assembly is avoided this year with a 10 day gap.
Registration will become active in mid-January and I encourage everyone to attend. Cheaper accommodation is limited and available on a first come first served basis.
London autumn MIST, Friday 28 November 2008 (unconfirmed)
Spring MIST, date TBD 2009
London autumn MIST, Friday 27 November 2009 (unconfirmed)
If there is a meeting you would like to have listed in this section, please send details to the MIST web master.
Chapman Conference on the Solar Wind Interaction with Mars, San Diego, California, USA, 22-25 January 2008
EGU General Assembly 2008, Vienna, Austria 13-18 April 2008
ICS 9, Graz, Austria, 5-9 May 2008
AGU 2008 Joint Assembly, Fort Lauderdale, Florida, USA, 27-30 May 2008
CEDAR workshop, Utah, USA, 16-21 June 2008
Joint GEM and SHINE workshop, Utah, USA, 22-27 June 2008
COSPAR, 2008, Montreal, Canada, 13-20 July 2008
Inner Magnetosphere Coupling Workshop, Finland , 28 July - 1 August, 2008
2008 Western Pacific Geophysics Meeting, Cairns, Australia, 29 July - 1 August 2008
URSI, 2008, Chicago, USA, 7-16 August 2008
AGU Fall meeting, 2008, San Francisco, California, USA, 15-19 December 2008
IAGA, 2009, Sopron, Hungary, 23-20 August, 2009
Chronological List of MIST meetings
| | |
| --- | --- |
| | London MIST, 24 November 2006 |
There are active MIST scientists based at the following institutions in the United Kingdom. Please notify any additions/corrections to the
MIST web master.

To send a mail to the MIST mailing list see these instructions. There are currently (4 November 2007) 305 subscribers to the electronic mailing list.

The MIST mailing list uses the JISCMAIL system; this is the National Academic Mailing List Service provided by JANET(UK). The old MIST mailing list (mist

mist.ac.uk) is currently being run in parallel but will be retired in the near future. Please subscribe to the new list if you are not already.
In the past, paper MIST Newsletters were published at intervals (the latest one in July 1998), and mailed out to a circulation of about 200. With the advent in September 1998 of the electronic MIST mailing list for the rapid and convenient dissemination of MIST News, the paper Newsletter is redundant and its circulation has been discontinued. Electronic MIST Newsletters have been published occasionally and are stored here for posterity:
Public outreach is an important aspect of STP. The UK MIST community has several programmes that highlights the work that we do:


Find out about solar system science in the UK by visiting sunearthplan.net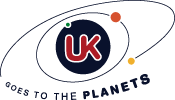 It is an exciting time for exploration of our neighbours in the solar system with several current and upcoming planetary missions.




Discover when aurora is visible from your back garden by signing up to aurorawatch
Mike Hapgood, RAL (M.A.Hapgoodrl.ac.uk) - chair
Betty Lanchester, Southampton (bslphys.soton.ac.uk)
Gary Abel, BAS (gaabbas.ac.uk)
Chris Arridge, MSSL (csamssl.ucl.ac.uk)
Andrew Kavanagh, Lancaster (a.j.kavanaghlancs.ac.uk)
Contact the MIST council:
---
Last updated 24th January 2008.

Return to Top of page

SEARCH

This site is supported through the BAS server

---